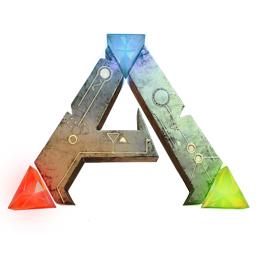 Welcome to




Ark Survival Evolved

Dedicated server

This is our 24/7 dedicated Ark server, hosted in Tallinn, Estonia. The server is provided by Loginet Solutions LLC for non commercial use.
Tip-Top Event every friday and sunday
3x EXP - 2x Harvesting - 3x Taming + official servers rates
Tamed Dinos Speed and Stamina +20%
Spoiling Time +100%
SERVER SETTINGS
Difficulty: 1.0 (max wild dino level: 150)
Better supply drop quality
5x The Broodmother "Easy" drop rate
2x EXP
1x Harvesting
2x Taming
10x Dino Baby Maturity Speed
10x Dino Hatching Speed
Longer days & shorter nights (1.3:0.7)
PLAYERS ONLINE
There are no players online
Use your rights through Steam


(Note that ark-game.eu is not affiliated with Steam or Valve)

- Get more information about your in-game character and your tribe without entering the game.
- Get full access to your tribe message log to be informed about latest in-game news.
- Get full and more detailed list of online players.
SERVER RULES
Note: Violations of these rules (supported by screenshots in-game or of chat logs) will result in 1 warning or an immediate ban depending on the situation.
Absolutely NO hacking or exploiting.

Zero tolerance for racism, sexism, or any other disruptive behavior. We have players from all walks of life; let's show each other some respect. Also, personal verbal attacks on a player's family members who do not play on the server will be dealt with with 1 warning, any further comments will be dealt with by banning.

No land cave blocking. Building within the caves is allowed as long as it does not block access to any of the artifacts. No turrets or aggressive dinos may be exposed where they can hurt a passerby. Structures in violation will be demolished immediately.

Build in underwater caves is permitted. However, limit of 2 underwater cave bases per tribe.
Steam name. Error getting in-game name.


Gamemasters. Players who will immediately inform us if the rules were violated by one of the players.


Admins. Our team. Have all rights to punish players and change the rules of the server.